Solutions for your booking management

Full control over your online and offline bookings
Accept bookings 24/7

Give your customers the ability to book whenever they choose. Online reservatons is the future. We offer the software to do the work for you. Do you have customers in different time zones? Being available 24 hours 7 days a week is a must!

Say NO to No-Shows

We all hate losing revenue. With total control over your availability Roverd gives you the power to reduce your no-shows and cancellations. If there are any unconfirmed bookings you will get alerted with our auto notifications

Multi Day Activities

Perfect for those who offer courses that take more that 1 day to complete. With Roverd's multi day bookings you can easily schedule your customers on preferred dates.

Advanced Scheduling

Do you have special scheduling needs? Roverd allows you to configure your your activities into detail. Set your activity schedules with custom pricing, duration, cutt-off times, activity gaps and capacities.

Reservations & Quotations

If customers need more time to decide you can simply reserve spots. Roverd can also send out quotations. Just add the persons to the booking, fill in the recepient's email address and the quotation will be sent immediately.

Get Customers Back

Customers that forgot their payment will get a reminder message to bring them back and complete the payment. This strategy has proven to improve conversions drastically. You don't have to do anything. Roverd will do all the work!

Join us and let's increase sales together!

Rover doesn't have customers, we have partners. At Roverd we take care of our partners. Your business is our business. Grow your business by using our marketing tools.
Get a Demo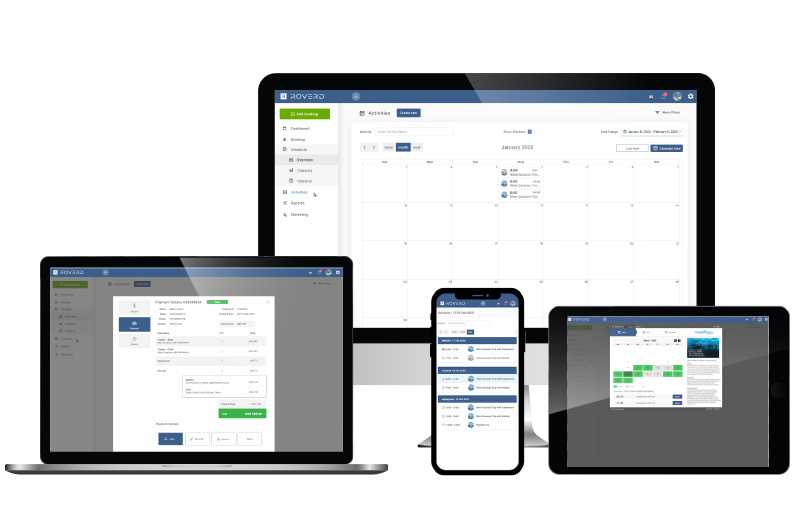 Easy installation & integration

Booking widget live under 2 minutes

Use our booking widget on any website. We optimized the reservation process for maximum conversion. Just install a plugin add a booking button and you're ready to go. If you need help we will assist you for free!

Use your logo and colors in your online booking

Customize your online booking and ticketing by uploading your activity images and company logo. Select the colors you would like to use and you're done! The goal is to make your potential customers feel as if they never left your website.

Simple settings & features

We love to keep things simple. But please do not underestimate the power of Roverd. While you get to see as little distractions as possible while working, we assure you there are endless possibilities when it comes to Roverd's advanced settings. You name it, Roverd can do it.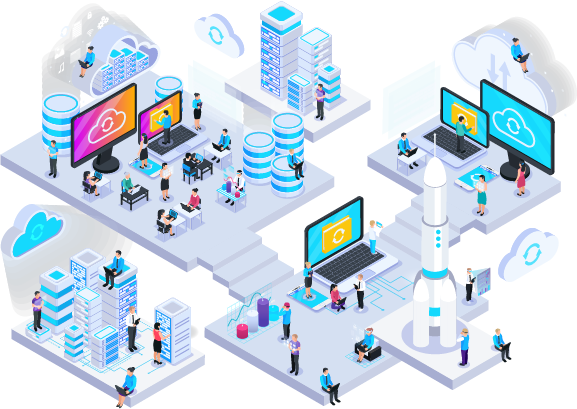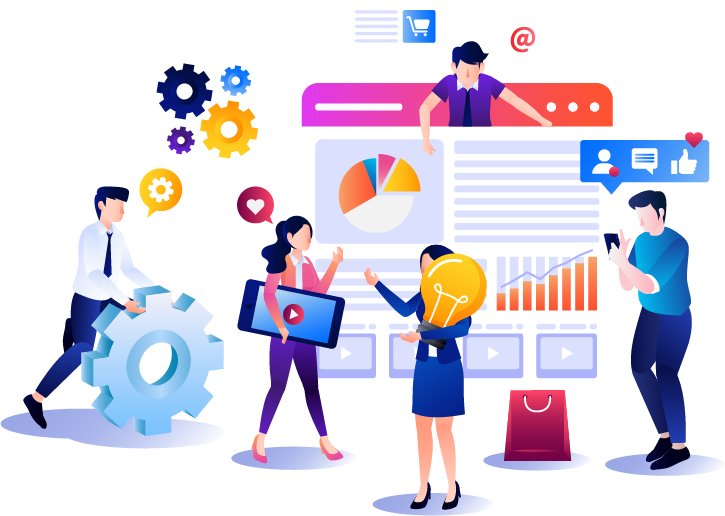 Marketing tools for maximizing engagement

Create your own discount coupons & giftcards

Need to get your potential customers over the line? Offer them a discount in your next advertorial. Have the ability to sell gift cards with an amount and expiry date that you decide.

Connect to existing resellers or create reseller accounts

Give your partners the ability to make reservations and or bookings for you. Create an account set your commission rates and pay-out methods and off you go! It's really that simple!

Get more returning customers with smart notifications

Want your customers back? No problem. Configure Roverd's auto notifications in a few clicks. Email your customers at any time after the activity, offer a discount on the next trip or simply ask them if they had a good time.

Receive more great ratings effortlessly

No time to ask your customers for a positive review on any of the big travel platforms or Google? We got you covered! In your activity settings you can set-up smart auto messages to your customers. You will start seeing reviews coming in like never before.

Accept all major payment methods

Give your customers the option of choice

Get Started Now
Use Roverd's payment solution by Stripe or connect your own payment processor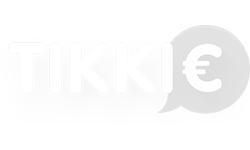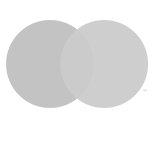 Automate your cancellation & refund management

Setup your cancellation policies in advance

Don't lose any more revenue on cancelled bookings. Setup your custom cancellation policies with a predefined refund policy. You set the terms.

Reschedule before cancelling

Have the ability to quickly check your availability and re-schedule the customers before having to say goodbye for good.

Simple 1-click refunding

Do you need to return money to your customers? With your Roverd, owner account you can do refunds in matter of seconds. The customer will get notified if the refund was successful.

Charge upfront deposits

Take deposits for an activity and be able to refund partially when dealing with no-shows.

Smart notifications, your automated helpers

Set up multiple notifications to keep your bookings running smoothly. You decide what gets sent and when exactly. Just add your text and set your conditions in Roverd.
Remind your participants what to bring on the trip or activity. The pre-set itinerary including all the activity info will be resend to the customer in 1 click
Send payment reminders to customers that forgot to pay. Book a customer and automatically send them a link which they can use to pay for the activity.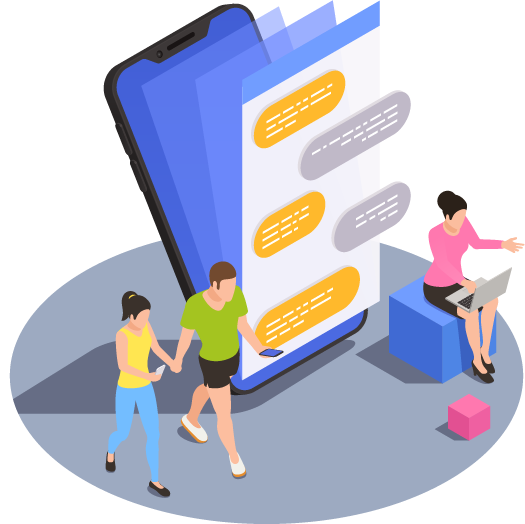 Roverd.com is an easy to use, all-in-one online booking & scheduling tool for small-, medium and large-sized businesses. We offer our services all over the world. Companies connected to Roverd will enjoy digital growth. Assigned experts will be assigned to your account. Roverd is 100% safe and designed to make your booking-, & schedule management seamless. web: www.roverd.com | email: support@roverd.com. | Offices in: Ft Lauderdale, USA - Alkmaar, The Netherlands - Willemstad, Curaçao | All rights reserved © 2023 Roverd.com